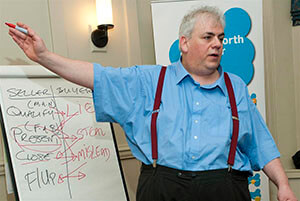 Recruitment and MoFu sales. Two of the most critical areas in B2B sales. Really enjoyed being interviewed by Channel Sales expert Marcus Cauchi for his podcast "The Inquisitor." Marcus and I share a passion for sales recruitment. Attracting top sales talent,...
read more
Do you have some knowledge or a unique perspective that would be valuable to professional sales leaders?
Enquire about participating in a podcast.
Join the Future Proof Community for my latest podcasts delivered to your inbox