Steven Norman Interviewed on Talking Business with Alan Kohler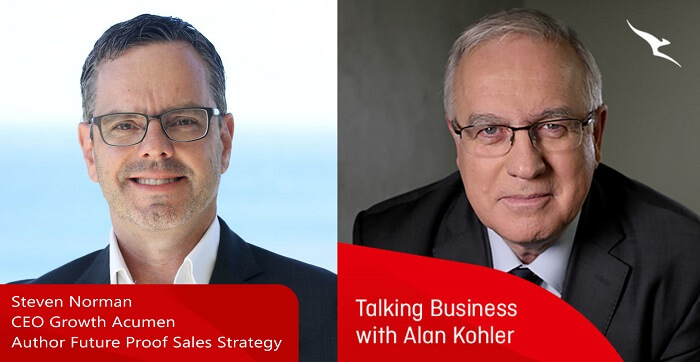 It was a pleasure to be interviewed by Mr Alan Kohler on his show "Talking Business." We discussed some of the difficulties sales leaders and their teams are facing, and what strategies and systems can be implemented to transform modern sales teams into future proof sales machines.
Talking Business is an inflight entertainment radio program on Qantas, hosted by Alan Kohler. Each month business leaders, entrepreneurs and innovators are interviewed about their expertise, businesses, and careers.
To get started on Future Proof Sales Strategy, you can get the first 2 chapters FREE via PDF. That's 60 pages of golden insights into the future of B2B sales, available for instant download by completing the details below.
Subscribe and we'll send you the first two chapters FREE!