The Perfect Close Continues with James Muir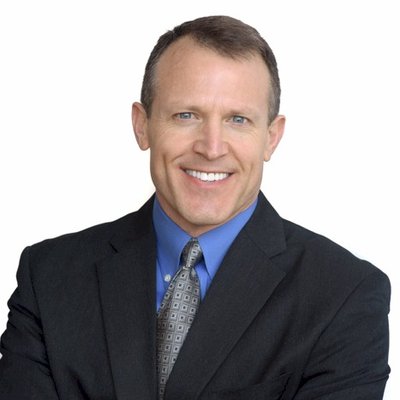 James Muir continues his engaging commentary on The Future Proof Selling podcast for Part 2 of "The Perfect Close." If you missed the first episode it's a must-listen for salespeople and their leaders that left listeners wanting more. In Part 2 James shares the secret magic closing phrases that are 95% successful and only take five minutes to learn.
James is the founder and CEO of Best Practice International and the bestselling author of the #1 book on closing sales – The Perfect Close. With over 30 years experience in sales as well as having served in every role; James has become a highly valued sales resource.
James has extensive background in healthcare where he has worked with some of the largest names in technology and healthcare including HCA, Tenet, Catholic Healthcare, Banner, Dell, IBM and others.
In this episode James and I explore:
Preparing your expectations for a meeting and having a back up plan or approach
The two questions that are 95% successful for the perfect close
Exploring the differences between add-ons and fallbacks for different situations
Adjusting the pace to meet that of the prospects while still making advancements
How to handle a customer that's being aggressive in pacing to avoid skipping steps in the sales process
Tactics for controlling the pace of the sale and gaining insights into the potential timing for a sale
Diverting the early price question towards discovery and ultimately not making price the focus
The importance of not setting your anchor low early on in the sales process
For the chance to get a free audiobook copy of James' book 'The Perfect Close'
Go to Twitter
Use the hashtag – #growthacumen
Tag @SteveN_Coach1 and @B2B_SalesTips
The Perfect Close Pt 2 Excerpt Transcript
James – There's one variation of the Perfect Close we didn't talk about that your group might be interested in, and that is what we call the "Something Special" version of the Perfect Close, and it might be worth telling you how it came around. So I remember, I'm older than I look, and so I remember when I was first a rep, and I was working for a publicly traded company, instead of using computer systems we had a dry erase board that had all the opportunities on it. And I remember one quarter I had a whiteboard that had 10 different opportunities on it, all of which were kind of running a process. One of them was almost ready to close, and the rest were somewhere in the middle, and so, we get a call from above, right, from corporate, saying "Hey, we're having "a particularly challenging quarter, "you're welcome to use any discounts that you want "up to this level, to try and encourage." So they actually encouraged me to offer discounts to all 10, all 10, in order to get them to close by the end of the quarter. So, being a mindless, brand-new sales rep, I went and I offered discounts to all 10 of those. Now, Steven, how many, what percentage of those do you think I actually closed? I'll tell ya, I'll tell ya.
Steven – Yeah, tell me.
James – One.
Steven – One.
James – One close.
Steven – And they were close anyway.
James – And which one do you think it was? It was the one that was already ready to close before we started offering discounts to everybody, right? So. I mean, so, being wise, I continued to run the process on the other nine into the next quarter, and ultimately closed a total of eight out of 10, which is amazing, right? But, for every one of those deals, I had to have this awkward conversation with them about whether or not they were gonna get that same discount that they saw the previous quarter, and we had told them, flat out, if you don't, you'll never see this discount if you don't close before the end of the quarter, right? That was the way we were offering the discount. Yeah, it's contingent on you closing before the end of the quarter. But they'd all say "Well, gosh James, If it was worth it to you before, why isn't it worth it to you now?" And if I would resist, you could literally see the tangible erosion of goodwill in their faces, okay?
So here's the crazy thing. Before the end of that quarter, the exact same fire drill. Corporate calls us, they say "We're having a tough quarter, you're okay to discount." They used to call it "Weapons free," they'd say "You're now weapons free," meaning you can discount in order to close deals to business. And so, fortunately I was able to offer all the same discounts that I was before and so, that saved the day, and I was able to bring those deals in, but it got me thinking Man, there's got to be some way to find out if a customer can close within a given timeframe, without telegraphing any kind of a discount, right? That's, because, for example that one that was gonna close anyway? I just gave margin away on that one, right? And then the other ones, we all gave margin away. If I hadn't, if they hadn't seen the discount the previous quarter, they wouldn't have even asked me for a discount the second quarter, right? So I'm thinking there's gotta be a way to do that.
So that's how this "Something Special" version of the Perfect Close is, and so, here's the magic phrase, okay? "Does it make sense to see if we can do something special for you, if we can get things done by, (your timeframe) end of quarter, right?" So let me say it again. "Does it make sense for us to see if we can get something special done for you if we can get everything wrapped up by the end of the quarter?"
You don't tell them what the "Something Special" is, 'cause all we're trying to find out right now is the timing, okay? Oh, and they'll ask you. They'll say, "Well what's the something special?" and you'll say "Well I don't really know until I talk to my execs, but our CEO said he'd be willing to work with customers if we can get everything wrapped up by the end of the quarter," okay? So you basically are what's called "reverting to higher authority," with your answer about what the "Something Special" is, right?
But, what you, you could do one more thing, you could say, "Well, just to speed the process up a bit, is there any area in the proposal where you'd get more value out of it than another," okay? And what I can tell you from personal experience is very often salespeople, especially new salespeople, will always go for the discount. They think that that is the thing that the customer values the most, but in reality, customers very often value other things more than discounts. And so, I've done this and people have said "Oh, we need training," right? "Can we get some extra training?" Or "I'm worried about the maintenance, is there any way we could start the maintenance later? Could we lower the monthly maintenance?" or things like that. And so, those are all different things. What you're kinda looking for is something that's of high value to them but really not of high value to you. 'Cause then that's a win for everybody, right? So, if you do this, if they answer "Yes, I think we could get it done," then they've told you "Yes, this can close."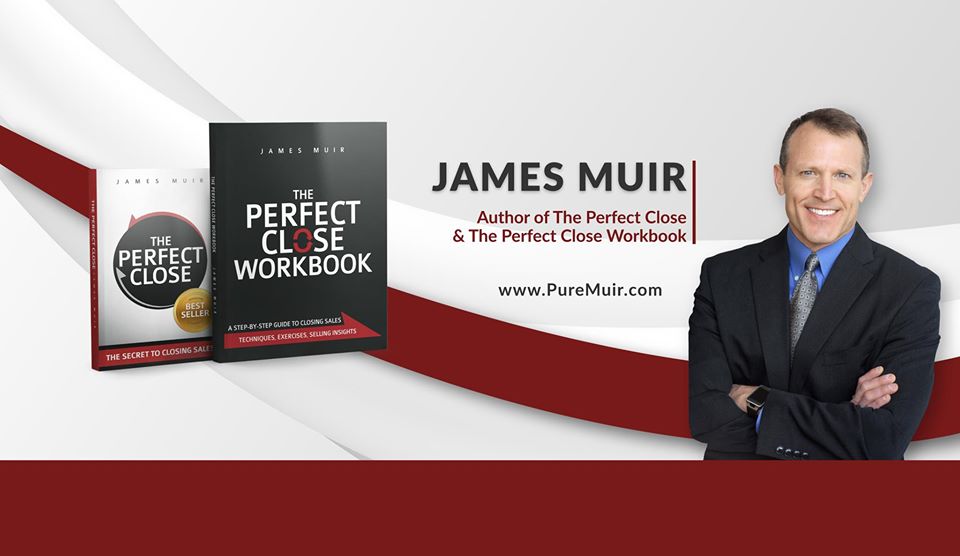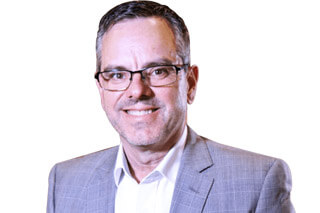 Steven Norman
Steven Norman is an accomplished frontline sales and business leader dedicated to helping B2B sales leaders upgrade their knowledge and skills, build next-generation sales teams and turbo-boost their careers. Over a 25 year career Steven has been responsible for more than US$4 billion of sales with major tech companies such as Dell, NEC and Targus across the Asia Pacific. Recent years of intense B2B sales research and analysis led to the foundation of Growth Acumen, a modern sales and leadership development advisory service. In 2019 Steven released his New Book "Future Proof Sales Strategy." Seven steps to equip sales leaders with the tools to rise above the complex challenges facing the B2B sales industry.