The Power of Buyer Enablement with Kevin Dixon
Buyer Enablement is a concept that has gained momentum in the past couple of years. It helps us develop strategies to deal with modern complex buying processes. 
Buying committees are expanding and customers have more information than ever; but often they don't know how to get buying decisions through the approval process. If we can adapt our sales approach to helping the customer solve these challenges we will be much more effective. 
Kevin Dixon is the founder and CEO of Boxxstep, a B2B sales buyer relationship management platform, and is a buyer enablement expert.
Please check out Boxxstep here

Subscribe to the Future Proof Selling Podcast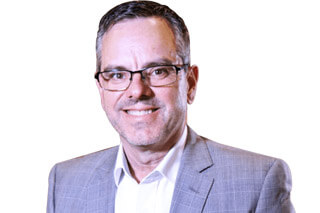 Steven Norman
Steven Norman is an accomplished frontline sales and business leader dedicated to helping B2B sales leaders upgrade their knowledge and skills, build next-generation sales teams and turbo-boost their careers. Over a 25 year career Steven has been responsible for more than US$4 billion of sales with major tech companies such as Dell, NEC and Targus across the Asia Pacific. Recent years of intense B2B sales research and analysis led to the foundation of Growth Acumen, a modern sales and leadership development advisory service. In 2019 Steven released his New Book "Future Proof Sales Strategy." Seven steps to equip sales leaders with the tools to rise above the complex challenges facing the B2B sales industry.